Counter Strike 1.6 Server Hosting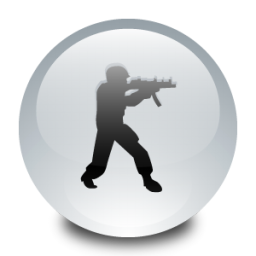 Counter Strike 1.6 Server Hosting
Order a server now, we have plenty of stock with instant setup.
Why Choose Our Counter Strike 1.6 Server Hosting?
Counter-Strike 1.6 is the turning point in gaming. Some would say if it wasn't for Counter-Strike 1.6 that the esports scene as we know it wouldn't be as big as it is now.
Counter-Strike 1.6 is a game of different game modes. The most popular is defuse, where a team of terrorists has to plant a C4 bomb at one of two designated bomb sites. The counter-terrorists have to make sure this doesn't happen either by eliminating all of the other team of by defusing the bomb once it's been planted.
If you like FPS games come and play the ordinal e-sport Counter Strike 1.6 on your very own server right here at MyBlackBoxHosting.com

Have any questions? ask us now
Test our support. We are fast!
Our Counter-Strike 1.6 Server Hosting Features:
Features

Official Server Provider
Full FTP Access
Easy to use control panel
Lag Free Hosting
Upload dll files.
Full tellnet access

Publisher: