Professional Game Server Hosting
Order Now
Order now with Instant Setup.  All orders come with the maximum players of 54 and in Fleet mode. You can choose all of the other game modes but the default server when ordering will be Fleet 54 players.
Why Choose Our BlackWake Server Hosting?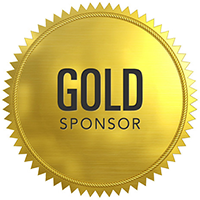 Gold Sponsorship
50% BB-funded Services for 1 Year
Occasional Game Giveaways
Priority Access to Closed Betas (partners only)
If you are a clan or a community manager - Renting a BlackWake Server will automatically make your community eligible for sponsorship offer. Please submit your community website for review.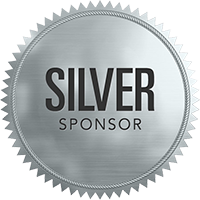 Silver Sponsorship
25% BB-funded Services for 1 Year
Occasional Game Giveaways
Priority Access to Closed Betas (partners only)
Broadside or board enemy ships as a crew with intense FPS Naval Combat based in the Age of Sail
Man the cannons and fire off coordinated broadsides with other players to sink the opposing ship. You will fight as a crew of up to 16 real players on a ship led by another player that has been voted as captain. Modes can have up to 54 players in a battle!
Coordinate and cooperate to be efficient and be a devastating crew
If you're part of the crew, you may help the ship in any way you see fit without being forced to a role. You can be the part of the gunnery crew by loading cannons and firing at the enemy, or be the master of repairs and help keep the ship afloat by patching holes in the ship, repairing sails, or pumping out water. Help keep your ship's fire power up by running supplies for your fellow crewman, or even board an enemy ship and conquer it!
Lead your crew as the Captain and dominate the opponent or defeat an arch nemesis
Issue commands to your crew, keep the coordination flowing as to which side to be at the ready, focusing on repairs or boarding the enemy! You can order which sides of the ship you want loaded with what, and motivate them until victory or death. Captain nominations occur at the start of the round and captain ratings improve or worsen depending on your success or failure.
Game modes with variation
Ranging from a traditional duel style 1v1 ship deathmatch all the way to a 3v3 deathmatch of various ship sizes, you will be tested as a captain, your coordination with other captains, and as a crew. Weather will change with each round, spanning from a calm day with islands to a heavy storm in the open ocean. More game modes are planned to come in free content updates to make sure things stay interesting!
Communication is key
There are multiple voice chat channels to keep coordinated, global, crew, faction, and proximity. Tell the powder monkey next to you, to fill yer' crate or the friendly ship's captain to come to your aid. Aside from voice channels there are also crew commands that are extremely helpful to people without microphones. You can expect the crew with the best communication and cooperation to win!
Customization as both player and yer Ship
Name your ship, change its colors and make it known in tales told. Change your appearance and outfits to display your skill, time played and persistence as a fellow crewman.
Have any questions? ask us now
Test our support. We are fast!
It is the passion for performance and quality for the game experience which sets us apart from the others. We are hardcore gamers ourselves with over 15 years of expertise in the industry. We provide our services as if we are creating our own to play on and enjoy the games we love, and this is why we try our best to provide you with the most flexible and accessible server customization so you can feel home playing on your game server.
Our BlackWake Server Hosting Features:
Features

Full FTP Access
Easy to use control panel
Lag Free Hosting
Upload custom files.
Full telnet access

Publisher:

MASTFIRE STUDIOS