Easy To Use Config & Control

Our control panel is built with simplicity in mind. Editing your server to be exactly how you want it has never been easier.
24 Hour Support
Our support are here around the clock to be at your disposal for trouble shooting or advice. Test out our support by sending us an email.
Performance Matters
We invest heavily in our owned machines. The most up to date CPU, Memory and SSD hard disks so that your server runs as smoothly as possible.
Our Game Server Hosting Control Panel
We spend countless of hours perfecting our game configs so that you don't have to spend time configuring your server. Just choose your options from the drop down boxes and text input fields and click save.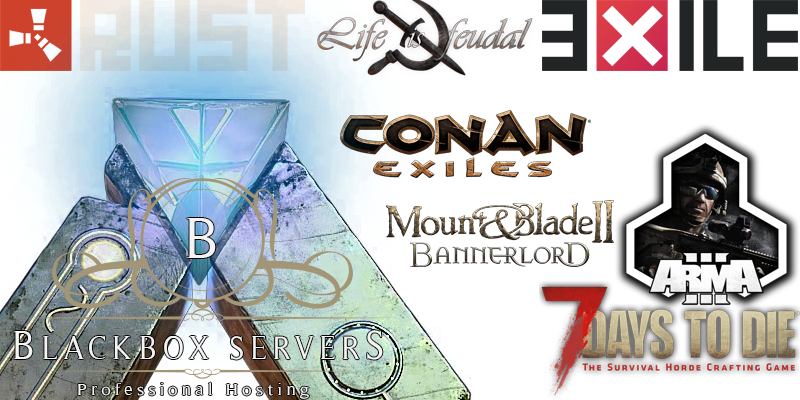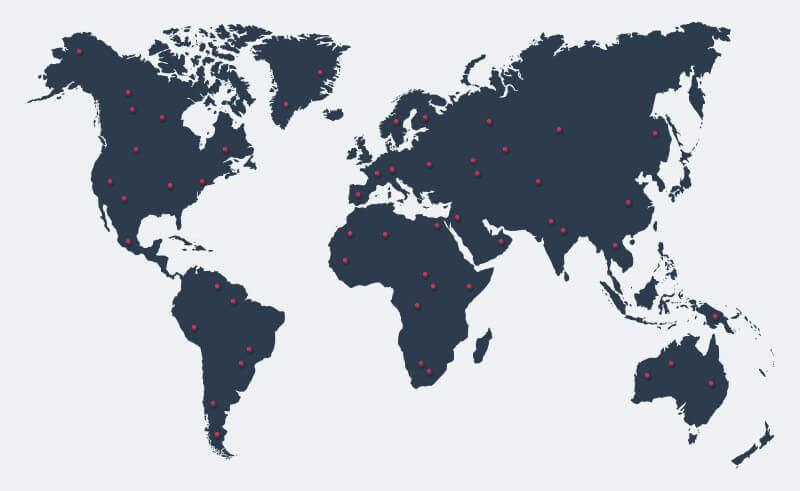 Our Server Locations
We have servers in every major population center in the world. If you want us to add a new location simply ask and we can look into it. All of our data centers are carefully chosen.  We look for reliability, connectivity and fast support should anything ever go wrong.
Worldwide locations New York USA, Dallas, LA, Stockholm Sweden, Montreal Canada,  Sydney Australia, London UK, Paris France.

Should i just host my own server from a dedicated server?
When choosing between hosting with a company and hosting on your own a rented dedicated server. The key thing is the price. Renting a full dedicated server is around five times as expensive as renting a single game server. You will need to setup the server manually, and you will need to have basic technical experience But you do get greater control.

How fast do you setup my server after ordering?
Here at MyBlackBoxHosting all of our services are instant, it takes about 10 min from the moment you start ordering your service for it to become live. After the payment is received, our automated setup system kicks into action and creates your user followed by your server based on the file size of the game server your ordered.

Customer Satisfaction is our Top Priority
We have placed our customers at the heart of all what we do. Adding value and providing a unique customer experience remains our highest priority and we take pride in the quality of service we provide.

Controlling your server never been easier
One of many distinctive features MyBlackBoxHosting.com offers is our easy to use control panel Our Game Server configuration and customization features are made as easy as possible to use, a simple drop down menu options to choose everything you can customize for your server from your server map to advanced options like complex multipliers. If you would like to mod your server that supports steam workshop, simply choose the mods you want and let BlackBox magic happen. Complex configurations and installs are simply one click away.

MyBlackBoxHosting.com is different
Originally founded in 2008 as B2B company serving only GSP's ( Game Server Providers ) you find online today are using MyBlackBoxHosting machines and backend elite network. As passionate gamers ourselves, we decided to start our Business to Consumer offering in 2011, using our wealth of experience and motivated staff we strive to offer our customers the best experience they deserve.

Official & Trusted Partner
MyBlackBoxHosting.com is the partner of choice for many gaming studios,  indie developers, and publishers, today MyBlackBoxHosting is the official server partner of 7Days to Die, Stomping Land, Ravaged, Life is Feudal, Hellion, Space Engineers, and trusted provider for many games. Currently, MyBlackBoxHosting also provide the backbone infrastructure and master servers for over 39 games on Steam. As Seen On HostFilter